Supplying our RMM with Bicycles!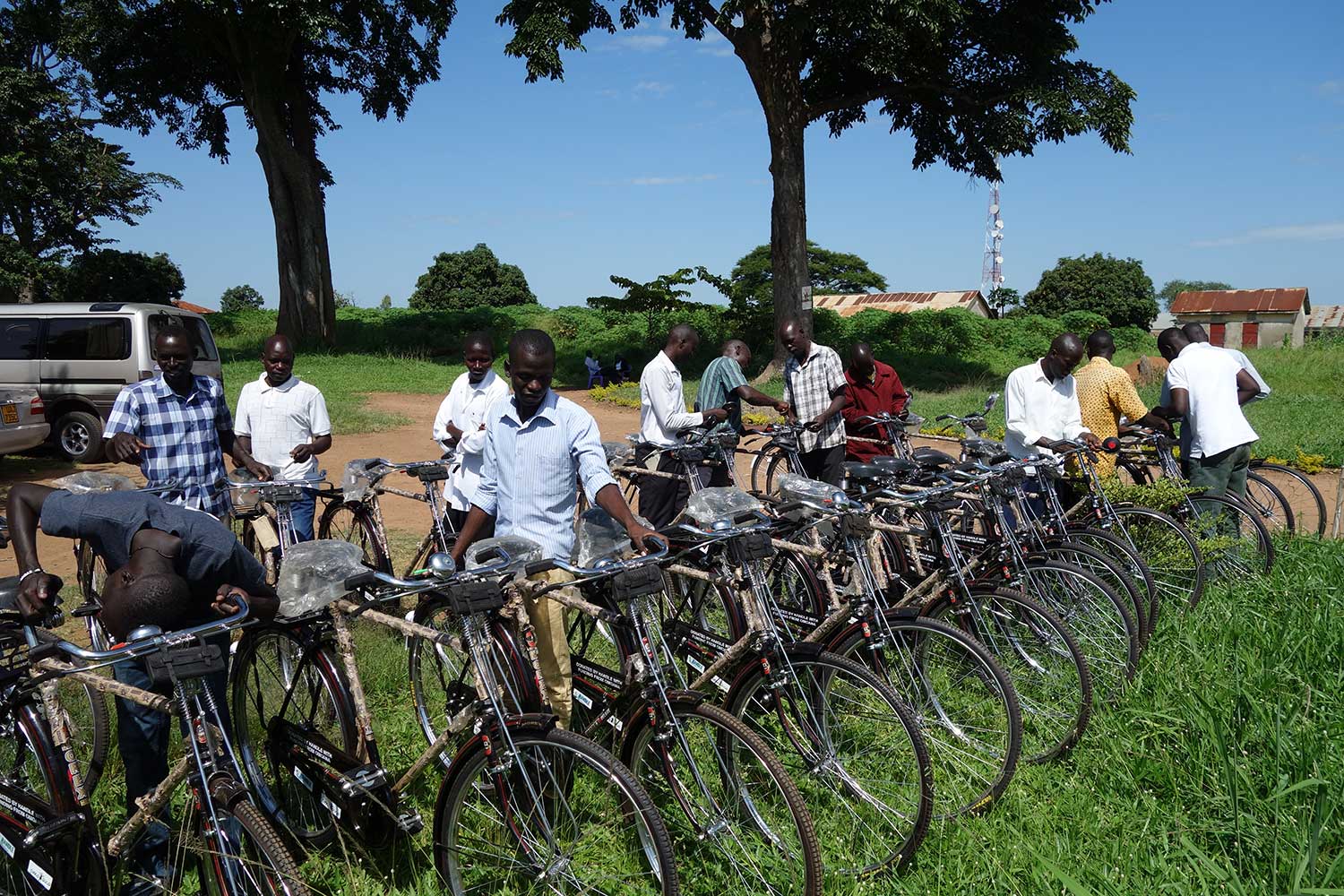 As part of our Gender Based Violence project, getting men involved in helping to transform communities is key. That's why each year of the 3-year project, we are enlisting 30 Role Model Men (RMM) to work with us to help impact and shape the future of their communities. We provide these men with training and intensive mentoring on how to address GBV at home and in their communities.
The main concept regarding the RMM is that they support up to 10 families in their neighbourhoods, to help guide them towards more positive ways to resolve conflicts that can result in GBV.
In northern Uganda, families living in rural areas can be fairly spread out. There are few regular public transportation routes to access hard-to-reach locations and many do not have the means to pay for private transport, making it challenging to reach people without some support for transportation.
Thanks to generous funding from our GBV Project partner, Omoana Switzerland, HANDLE was able to provide each of our 30 RMM with new bicycles to better facilitate their work with their communities. These bicycles came fully stocked with reflectors, a mirror, lock, carrying pouch, kickstand, and bike pump. HANDLE also provided some money towards maintenance and upkeep, to make sure our RMM can keep rolling!
Our beneficiaries also received T-shirts, books, and pens to help keep track of their progress working with families throughout Nwoya District. Equipping our RMM with the necessary tools to record their activities will help HANDLE to accurately monitor their actions, identify problem areas and provide solutions tailored to each issue.
The gathering also gave us the opportunity to involve some of our key stakeholders from the region. We were lucky to have the local government councillor and community development officer on hand to address our beneficiaries and remind them of the importance of the work they are doing. Mr. Okullu, local councillor, took the occasion to highlight the widespread and persistent nature of GBV in the area.
Our guys were eager to get their bikes set up and pedal off to support their communities in addressing GBV. We hope that these bicycles will help them successfully carry out their sensitization and mediation activities with families across Nwoya! Happy riding!