Event: Celebrating Graduation of Sponsorship Students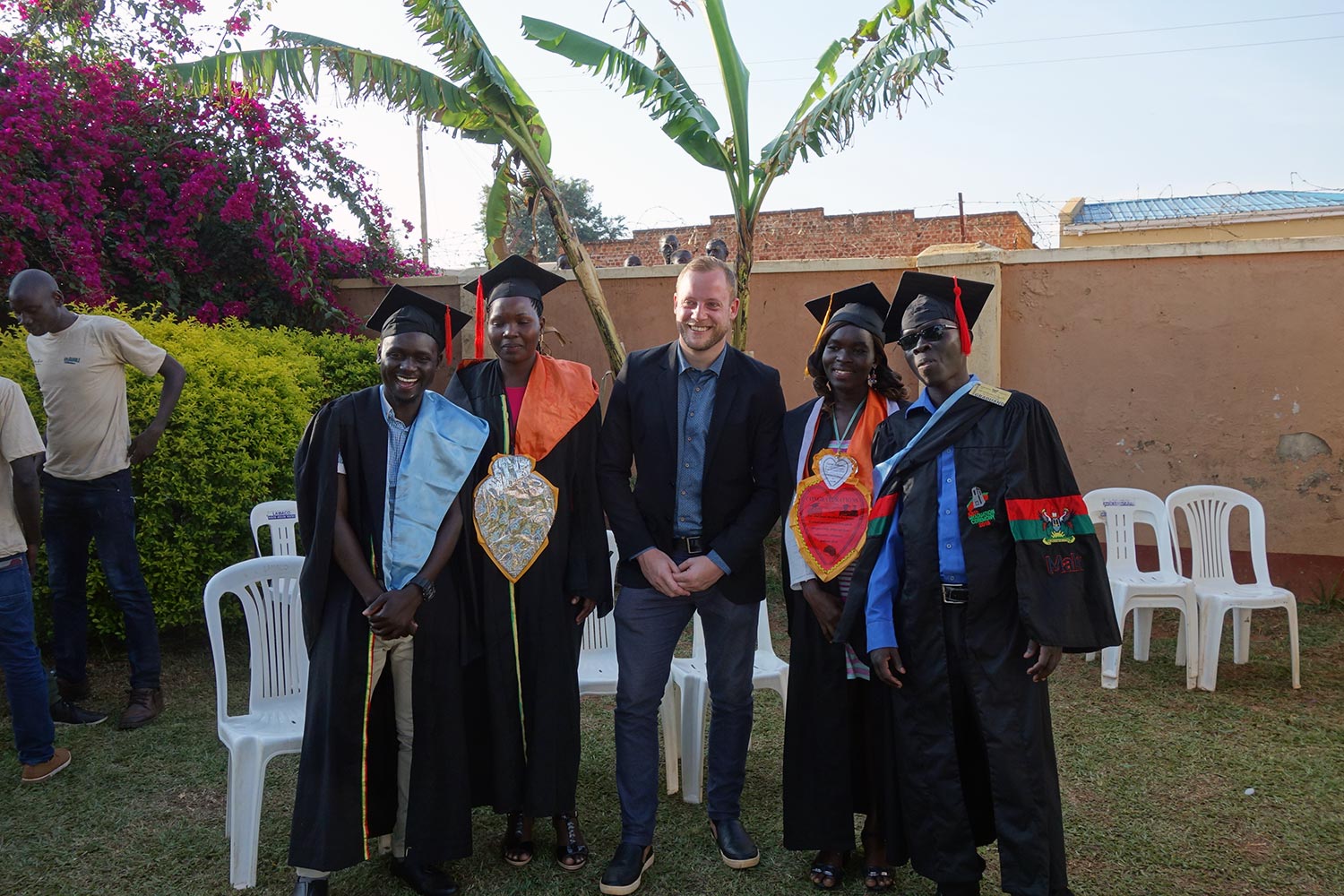 In the presence of our guest of honour, Adrien Genoud, founder of Omoana, HANDLE Uganda hosted a graduation ceremony for 4 of its scholarship program students who recently completed their educational programs in fields ranging from social work to public administration. Celebrations included a keynote address from HANDLE's co-director, Ronny Kajaga, as well as Mr. Genoud, who thanked the students for their hard work and perseverance in order to achieve their goals and make this program a success. Students expressed their gratitude for being awarded the support from Omoana and HANDLE Uganda, without which they would not have been able to afford the fees to access these educational opportunities. We are so proud of these students' accomplishments and we wish them the very best of success for their future endeavours in shaping the future of the country.
Spirits were buoyed with speeches delivered from our 4 honoured graduates who were accompanied by proud friends and family members. The celebrations included singing performances, traditional dancing and a comedy act to keep the crowd entertained. HANDLE will continue to provide support to our graduates with career counselling and follow-up.
Congratulations to our amazing graduates! We wish them every success in the future!